Our reference project is Nye Arendal Gjestehavn – the New Guest Harbour – in Arendal, Norway. The illustrations below shows one of the first artist impressions of the new harbor, together with the final lay-out, where the video above shows what it looks like as installed. The deliveries so far includes:
An 18 m long bridge in GRP sandwich construction
A floating bridge support structure, including wheelchair access
A 25 x 10 m swimming pool
A floating shower and wardrobe facility to serve the pool guests
A floating executive suite that can be reserved for meetings/receptions/relaxation for paying guests
All facilities are built according to stringent and well documented standards, and our methodology and products have been verified by DNV-GL who has issued an «Approval In Principle (AIP)» for the floating solutions.
Lite-House can take on any task ranging from simple design studies to turn-key deliveries of complete facilities.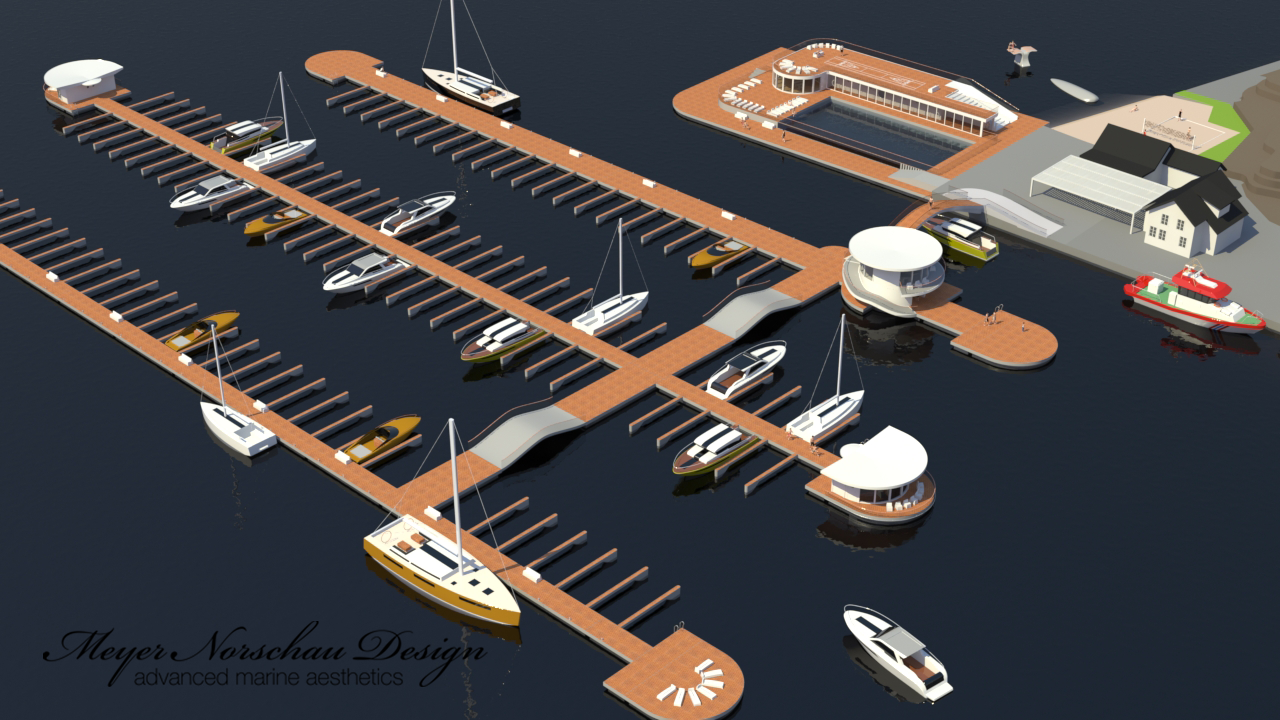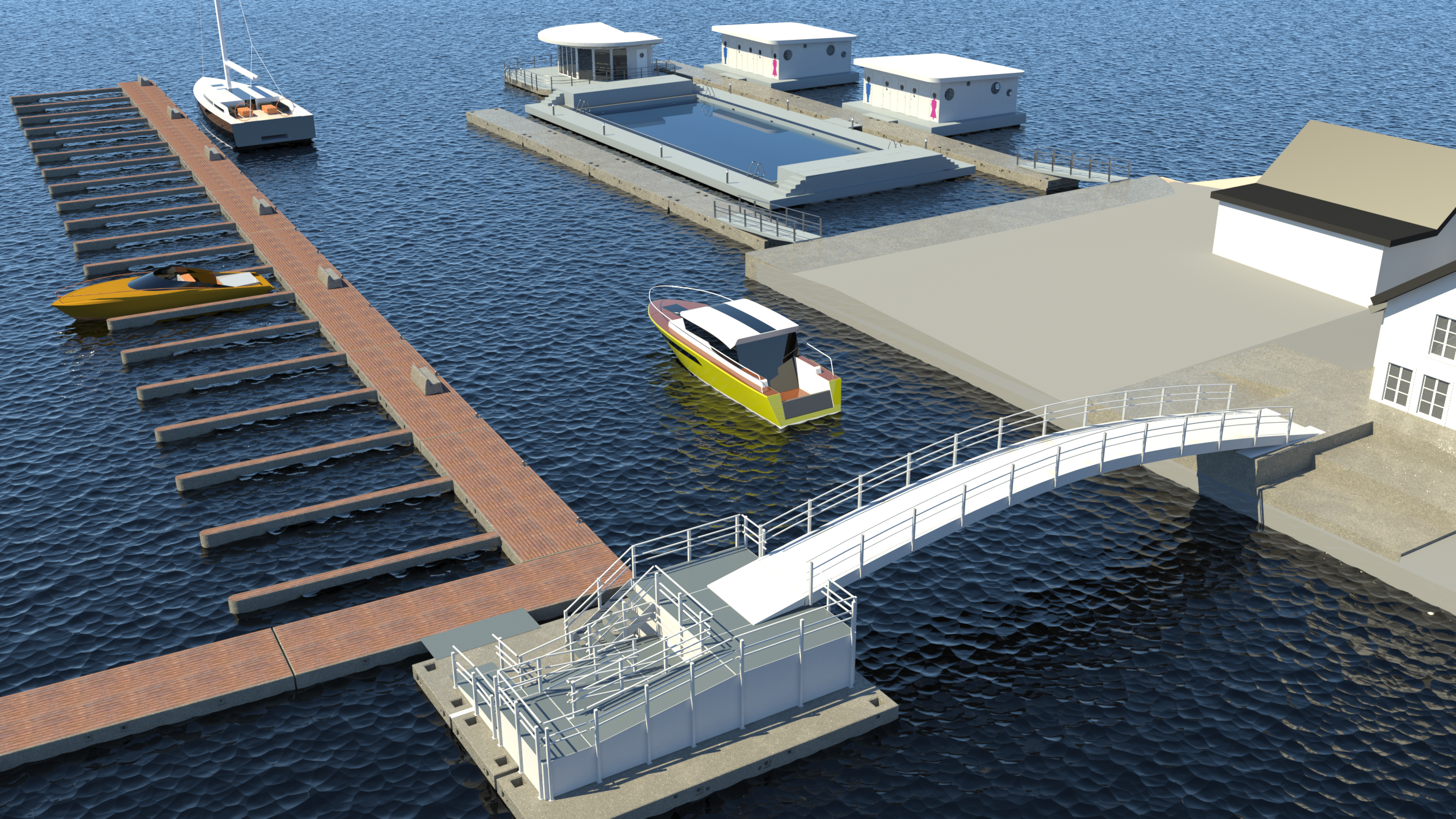 Lite-House works closely with clients to tailormake floating facilities according to various needs. Our work spans from simple hand sketches, to full 3D modelling where life-like illustrations can be generated. Some examples are shown below.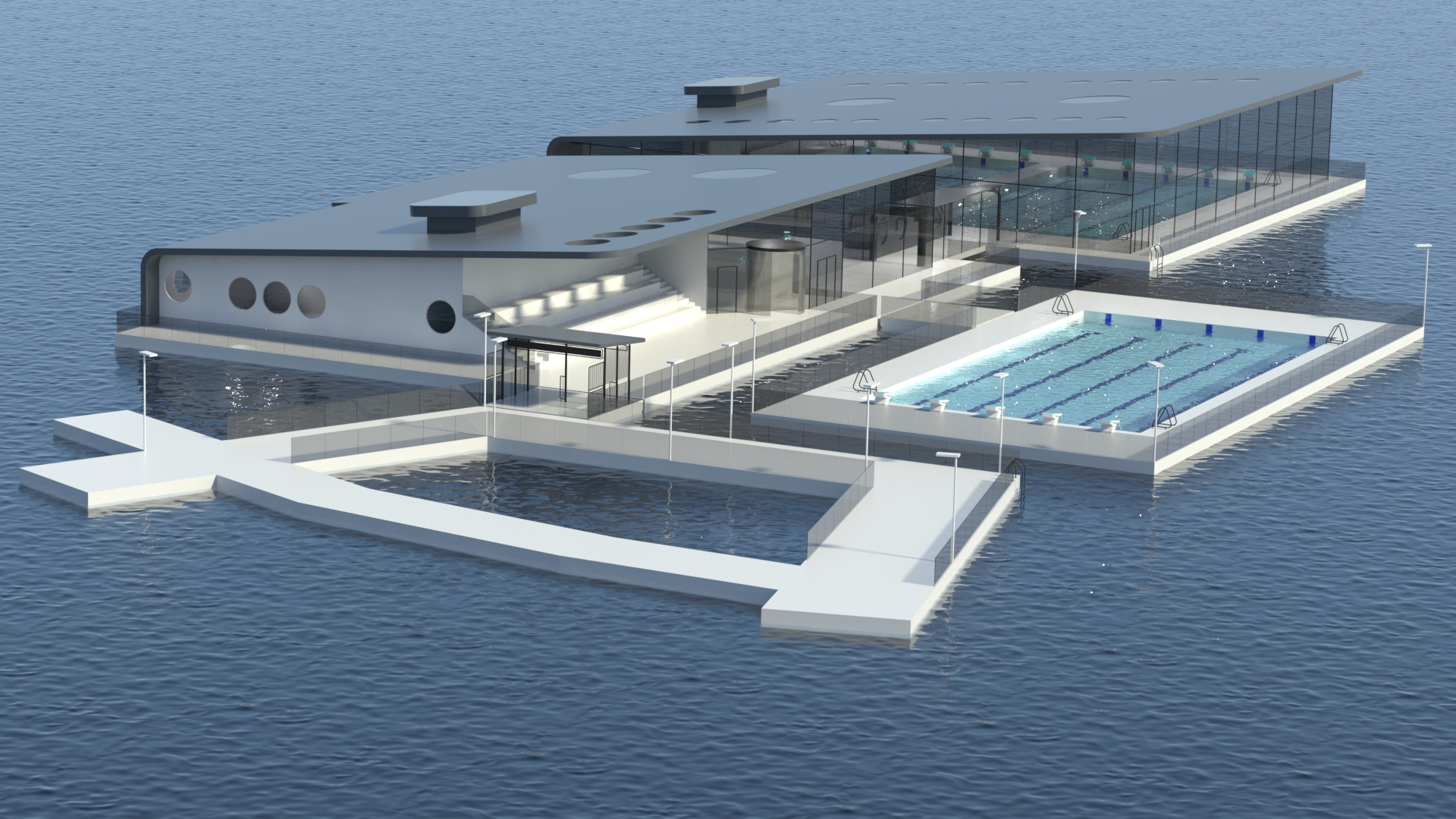 Example on conceptual study for client: 3 indoor pools, 1 outdoor, changing rooms, showers, sauna, café, ticket office, storage room, technical room, etc. All floating.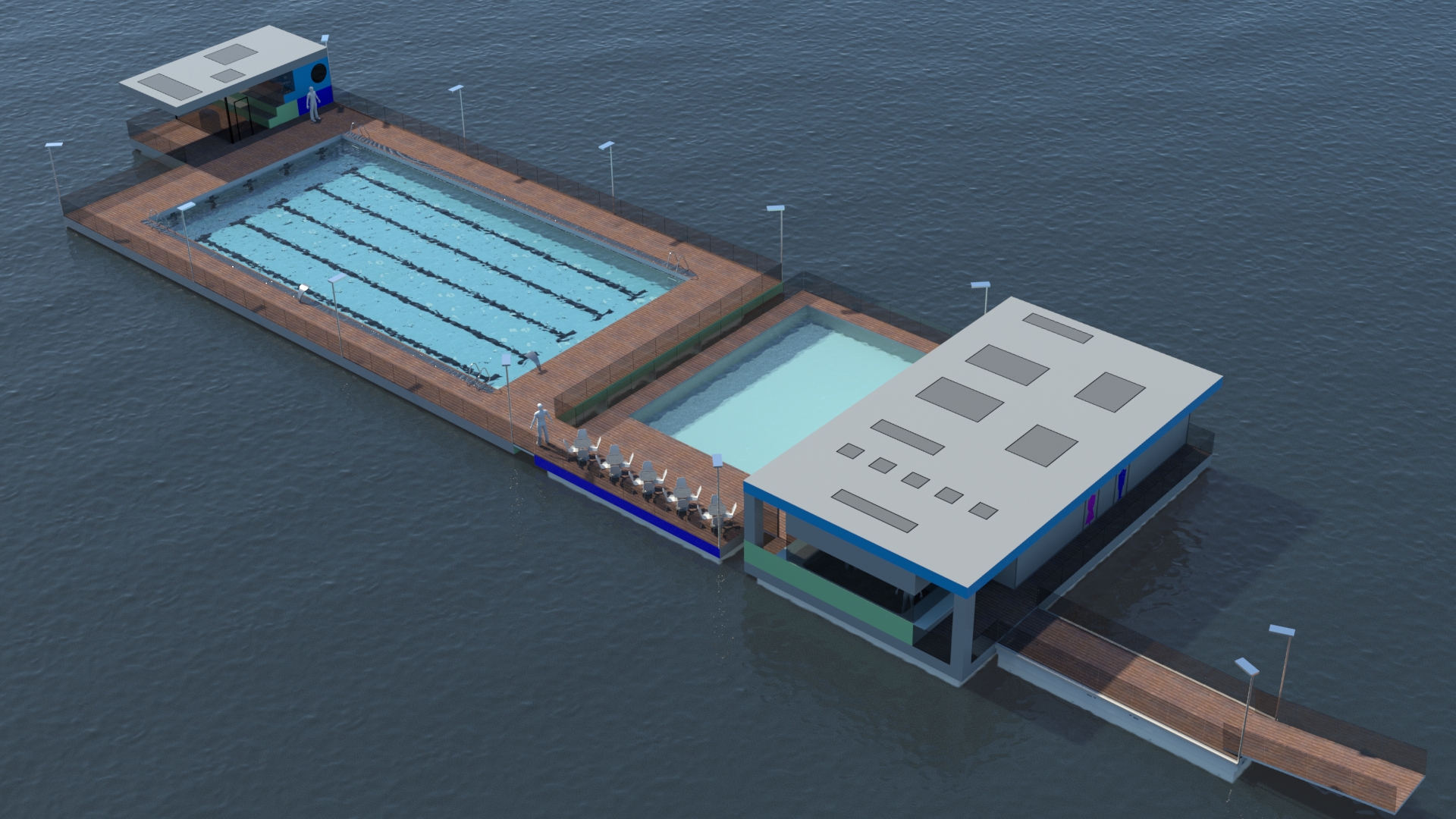 Conceptual study for client: Floating swimming pool, childrens pool, changing room & administration building and a sauna.