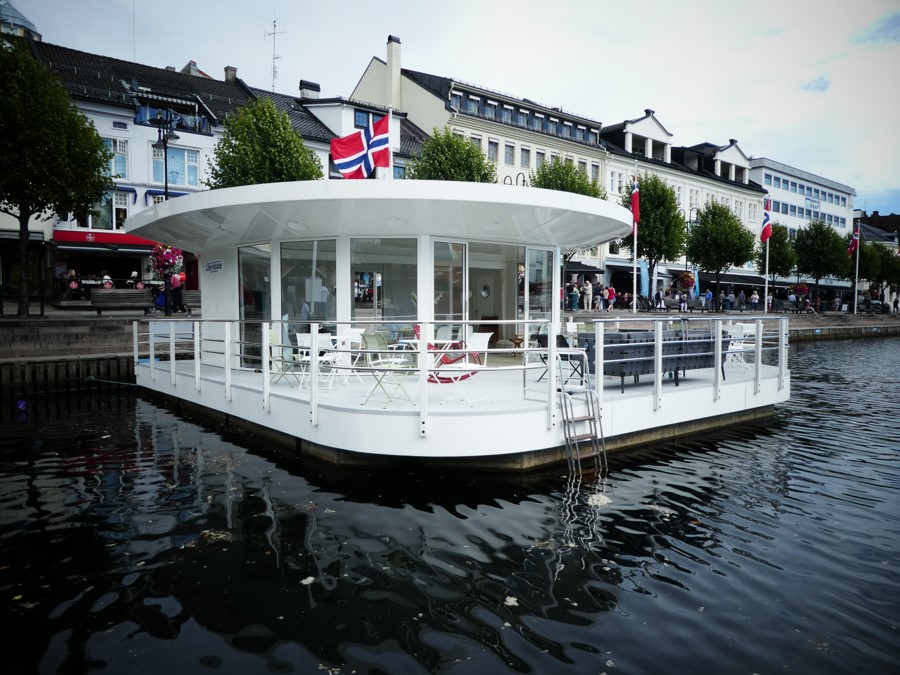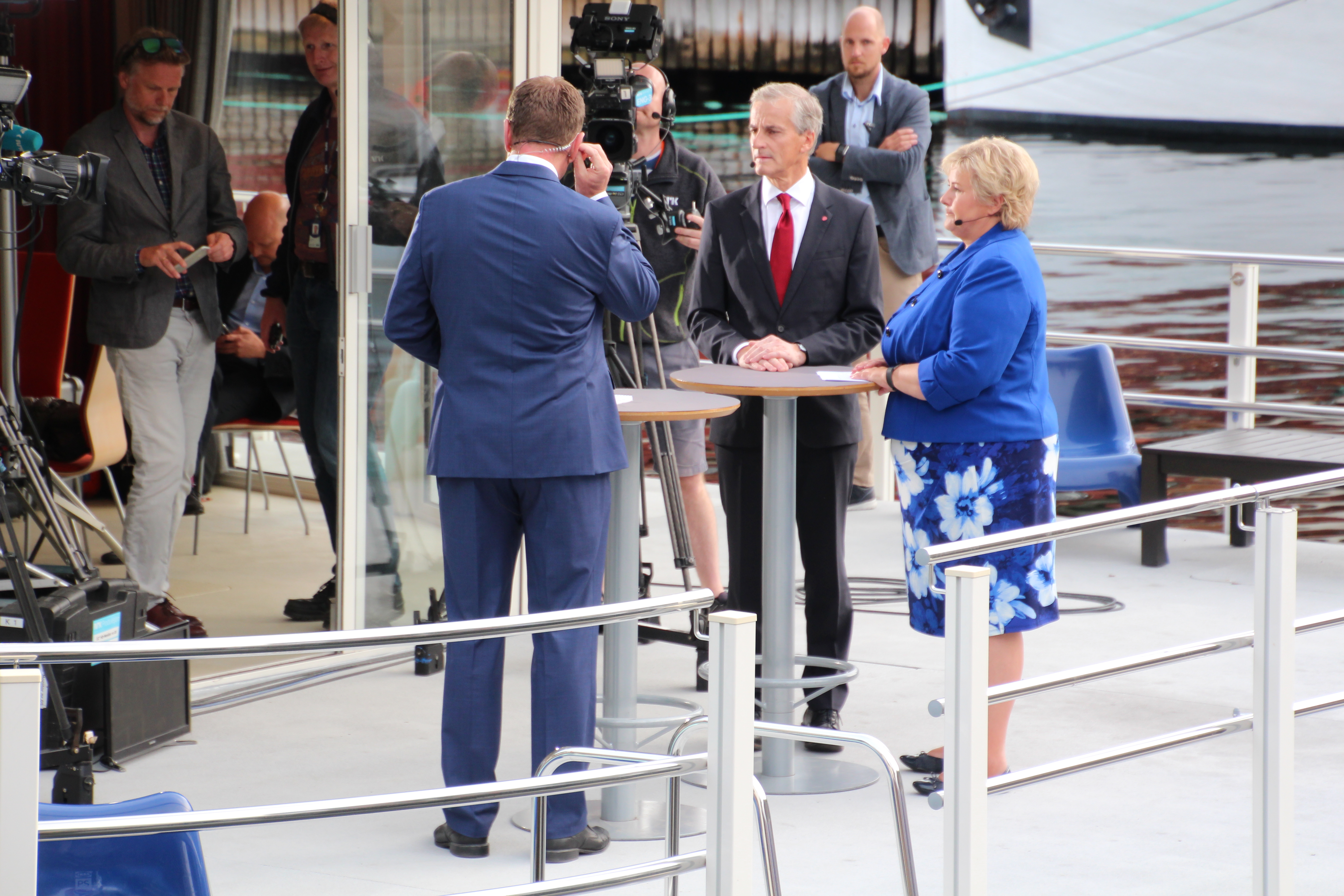 Norway's prime minister being interviewed by NRK during Arendalsuka 2017
Our multi-finction floating unit offers a magnificent view through a 180 degree curved window in front. It comes with a toilet facility, and a small kitchen. It may be used for private parties, coctail receptions, exhibitions, or simply as a quiet and classy relaxation area. During Arendals-Uka 2017 as well as 2018 it was used by NRK as their live studio, with daily broadcasts on national TV.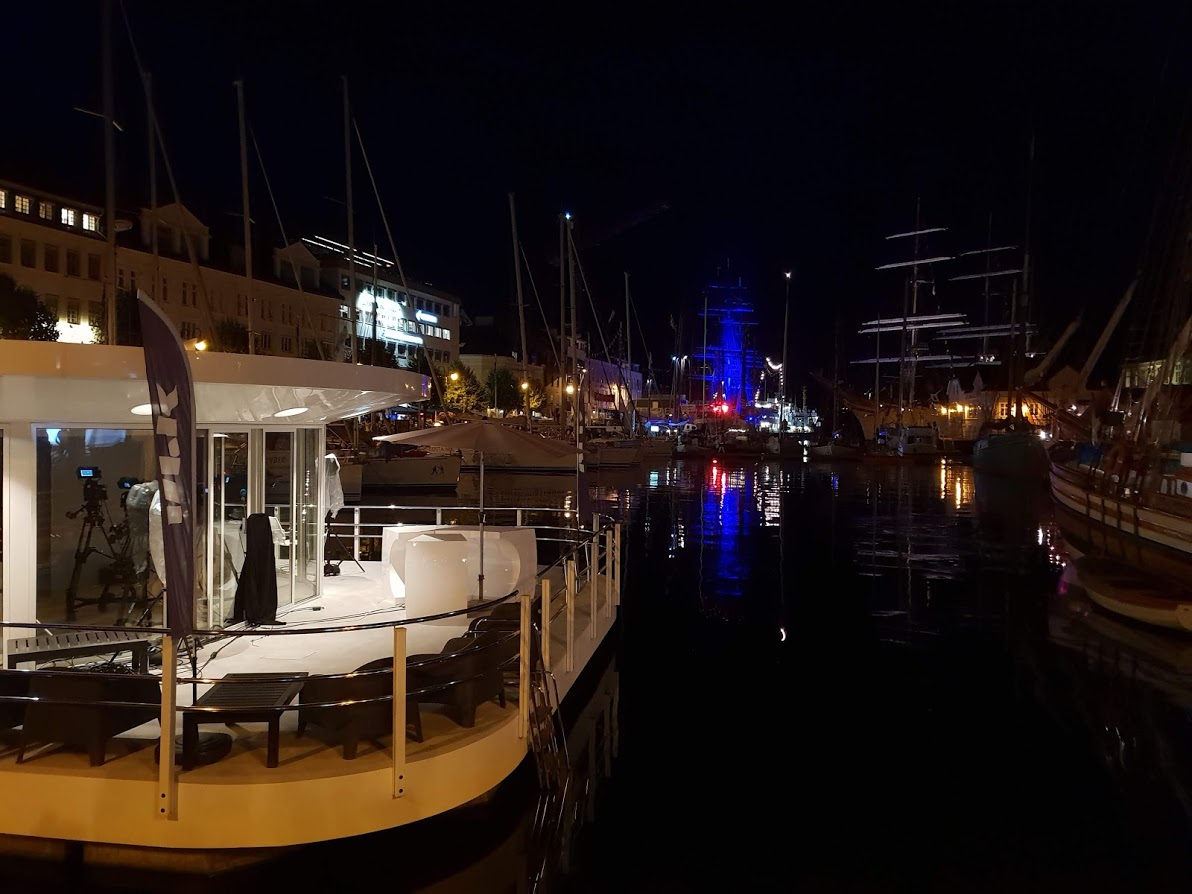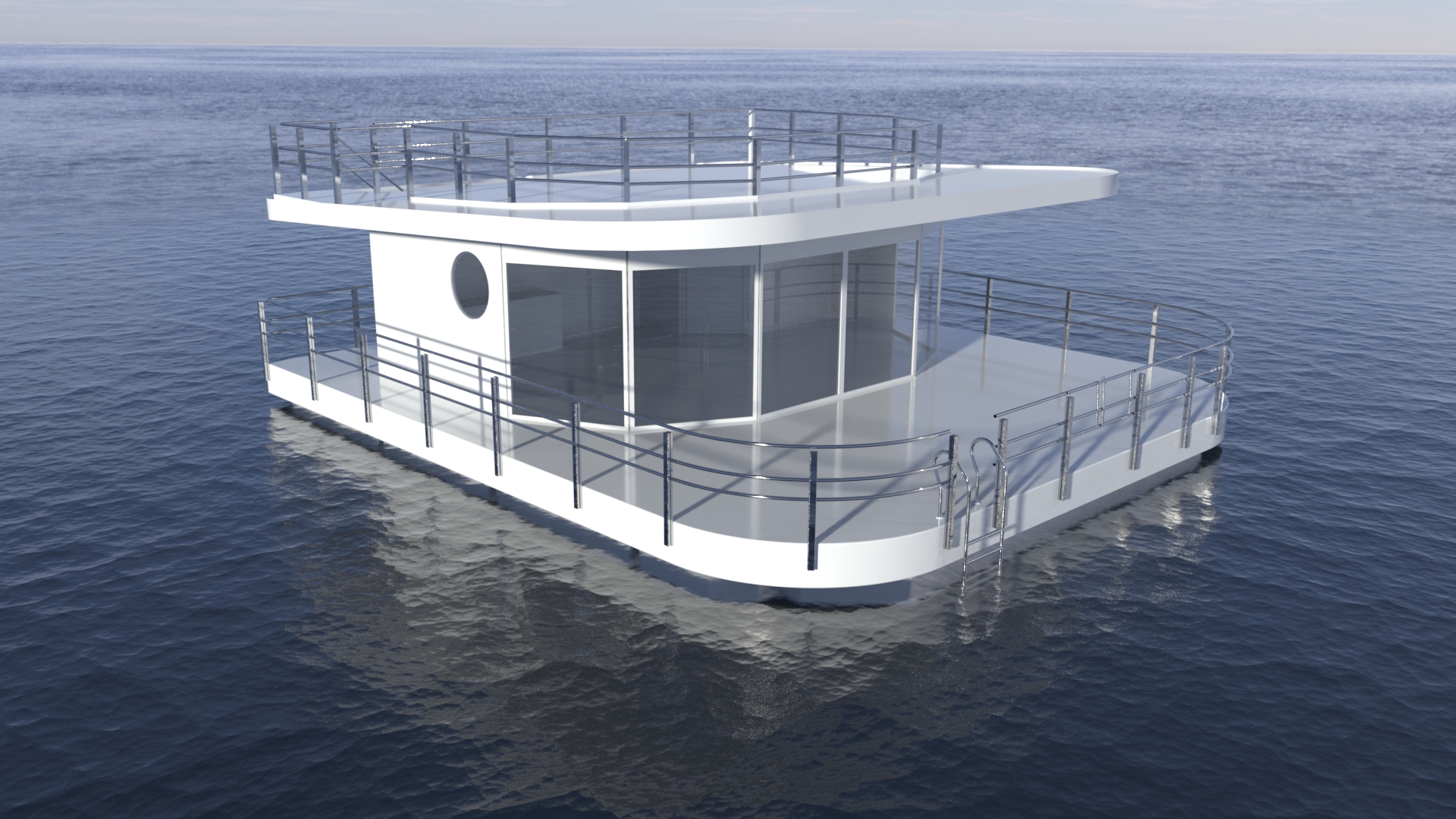 The next generation of our Multi-purpose floater can be equipped with a spaceous roof terrace, with a stair access up from main deck. The roof terrace opens up for even more applications for the floater, such as a bar or restaurant.